Fenugreek is used in so many supplements that it's impossible to ignore. As a supplement ingredient, it is promoted as a testosterone as well as libido-boosting agent.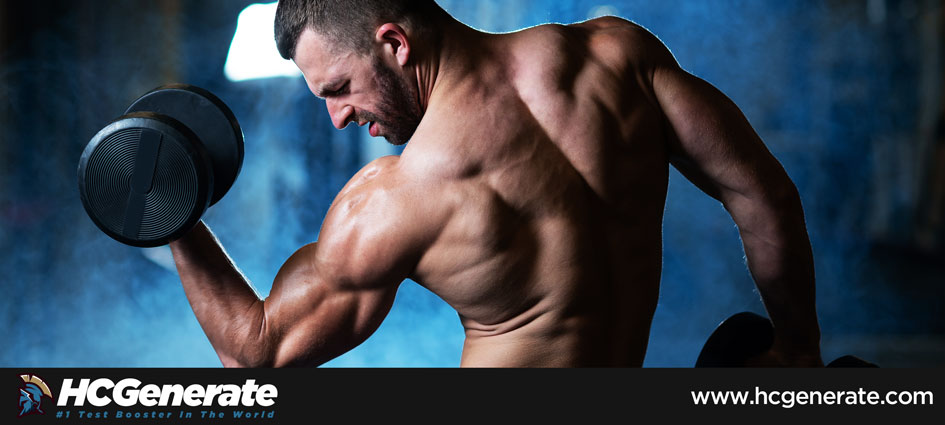 What Is Fenugreek?
Fenugreek is an herb that's native to India, Africa, and the Middle East. However, it is most popular in India, where it has been used in curries for over 1,000 years in traditional Indian medicine to enhance libido and masculinity. Today, it is still one of the most-popular herbs used by men for libido and vitality.
The Science Behind Fenugreek
To date, there have been three human clinical trials on fenugreek. The first study was published in the Journal of Phytotherapy Research in 2011. This research looked at a supplement containing fenugreek and also several minerals to increase libido in healthy men.
The 1st Study
For the study, 60 healthy men aged 25 to 52 took either a placebo or a supplement containing fenugreek and a mineral formulation daily for six weeks. By the end of the study, participants who took the combination of fenugreek and minerals experienced an improvement in several aspects of libido, such as sexual arousal, sex drive, and orgasm.
The 2nd Study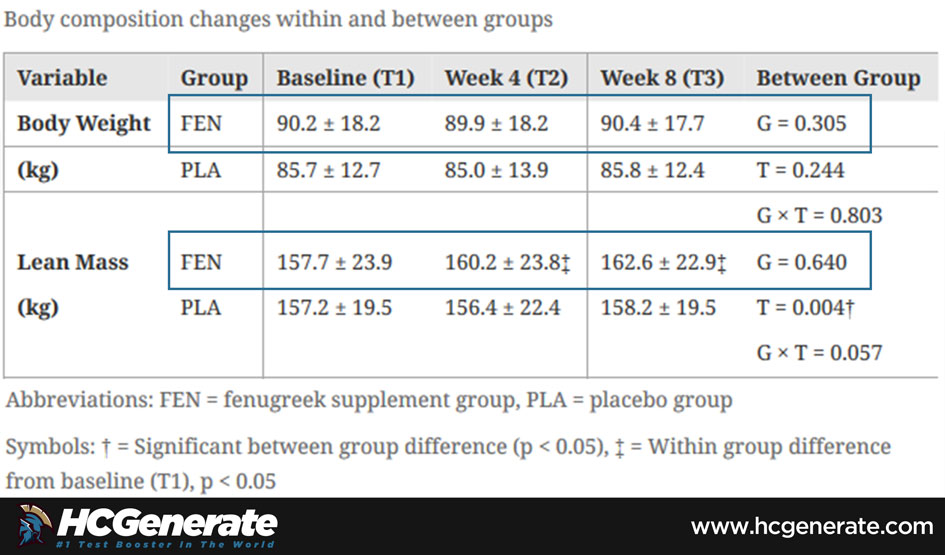 The Journal of the International Society of Sports Nutrition published the second study in 2010 looked at fenugreek supplements to increase testosterone levels in active adult males. In the study, 49 men participated in a resistance-training program, each of whom took either a placebo or a supplement containing fenugreek every day for eight weeks.
In addition to experiencing an increase in testosterone levels, those given fenugreek showed a greater decrease in body fat and a greater improvement in performance on certain resistance-training exercises than those assigned to the placebo.
The 3rd Study
Finally, a 2010 study published in the Journal of Sports Nutrition and Exercise Metabolism examined whether fenugreek affected strength, body composition, and hormone levels in men who regularly participate in resistance training. The men received either a 500mg fenugreek supplement or a placebo daily for eight weeks.
The men participated in a resistance training program for four days a week during the course of the study. Over the eight-week period, those taking the supplement increased total testosterone and bioavailable testosterone levels and decreased body fat. 
Other Potential Health Benefits
In fact, people have been consuming fenugreek for thousands of years, and many believe that it has a wide range of benefits. Here are a few additional health benefits it promotes:
Improves digestive health
Can promote weight loss
Promotes muscle growth and repair
Increased testosterone production
Strengthens the immune system
Helps protect the heart and cardiovascular system
Lowers harmful cholesterol levels
Regulates blood glucose levels
Enhances circulation
What to Look For When Purchasing A Fenugreek Supplement
The three studies mentioned in this article used fenugreek supplements that contained a daily dosage of 500mg, so look for a supplement that contains at least a minimum 500mg per serving.
N2Generate contains a daily serving of 1,000mg of high quality fenugreek, so you are getting twice the dose used in the studies. In addition, users of N2Generate report a noticeable difference from using the product this way.
N2Generate contains a potent 1,000mg of fenugreek per serving, along with 6 other synergistic ingredients such as Bulgarian tribulus terrestris.
References
Aswar U1, Bodhankar SL, Mohan V, Thakurdesai PA. "Effect of Furostanol Glycosides From Trigonella Foenum-Graecum on the Reproductive System of Male Albino Rats.​" Phytother Res. 2010 Oct;24(10):1482-8.
Poole C1, Bushey B, Foster C, Campbell B, Willoughby D, Kreider R, Taylor L, Wilborn C. "The Effects of a Commercially Available Botanical Supplement on Strength, Body Composition, Power Output, and Hormonal Profiles in Resistance-Trained Males.​" J Int Soc Sports Nutr. 2010 Oct 27;7:34.
Steels E1, Rao A, Vitetta L. "Physiological Aspects of Male Libido Enhanced by Standardized Trigonella foenum-graecum Extract and Mineral Formulation." Phytother Res. 2011 Feb 10.
Wilborn, C., Taylor, L., Poole, C., Foster, C., Willoughby, D., and Kreider, R. Effects of a Purported Aromatase and 5alpha-Reductase Inhibitor on Hormone Profiles in College-Age Men. . Int J Sport Nutr.Exerc.Metab 2010;20(6):457-465.
Lean Muscle Mass Gains

Fat Loss

Boost Testosterone

Enhance Libido